9 Modern Bathroom Remodeling Tips
A bathroom makeover is a time-consuming process. It can become so expensive that taking the initial step can be daunting.
It's also a sizable commitment, enough to make most individuals think twice before jumping in blindly. On the other hand, you can't begrudge others for wanting to improve their bathroom facilities; after all, it's satisfying to put your own particular imprint on your home.
A well-done bathroom transforms into an attractive and soothing retreat, but a poorly-done bathroom serves as a daily reminder of low-quality materials and bad workmanship. As a result, there are certain important bathroom renovation dos and don'ts to follow in order to turn your bathroom into an oasis.
DO:
Search For Design Inspiration First


Every bathroom makeover project, especially ones with a high budget, begins with a strategy. You must have a specific strategy for the new layout you want to attain for your bathroom before beginning the physical components of the project, such as installing a rainforest shower or pulling up flooring. You don't have to stick to a single design. Feel free to experiment with different styles until you find one that you like.
Set Extra Budget For Bathroom Renovation
When planning your bathroom renovation, as with any remodeling project, it's a good idea to set aside money for unanticipated costs. For example, a bathroom renovation could reveal hidden issues such as mildew damage or mold behind your shower walls that had previously gone undiscovered. If you run into these unforeseen problems, you'll need a contingency budget in both money and time to cope with them.
Consider Going Green
If you're thinking of renovating your bathroom as an investment, you'll be pleased to learn that it has a significant ROI (Return on Investment). As a result, use and install efficient and ecologically friendly fixtures to get the most out of your restoration job. Toilets, faucets, and showerheads are just a few of the common fixtures that now feature environmentally friendly seals. Using them will not only improve the appearance of your bathroom but will also increase the worth of it immediately.


Put Appropriate Lighting and Ventilation
A conventional bathroom has limited space and is unlikely to have large windows for ventilation or abundant natural light. As a result, consider how to ventilate the moisture and steam produced by showers and hot baths while also allowing adequate light to enter the room. Take advantage of your renovation project to enhance your bathroom's ventilation system if it already has one. You can either install a window or a ceiling-mounted vent fan.
DON'T:
Hire The Rock-Bottom Labor Cost
The cost of any restoration project is a big consideration. However, before hiring a contractor or designer because of a low price tag, consider this project as an investment. Depending on the scope of your restoration job, you may have to do things like electrical wiring and plumbing at the same time. Both of these things can be pricey. Be aware of companies that promise a speedy turnaround at a low cost. Skilled trades aren't cheap, and there's a reason for it. The good ones are also knowledgeable about building standards and regulations and know what they're doing. Don't cut corners on quality; otherwise, you'll have a shoddy bathroom makeover and may have to spend extra money to repair the damage.
Rush Your Timeline
The lack of a clear plan is the biggest reason you go over budget when renovating. As a result, take your time and consult with specialists to go through your budget, lifestyle needs, and ideas in detail. If you're collecting estimates or quotations from contractors, be skeptical of those who promise a quick turnaround. You must ensure that you hire suitable employees to complete the job correctly. Avoid the misconception that faster is always better. Wait until it's completed, which could mean a delay in factory-purchased products or labor. Again, take your time.


Compromise The Quality Of The Materials
Items used for the vanity countertop, for example, are prone to wear and strain. As a result, you should think about the quality of the materials you'll be using. The tile surround for either a walk-in shower or a tub should be the same. The materials you'll be touching on a daily basis will wear out faster, so consider the quality before buying one.


Forget About Storage
Separate sinks are a popular feature, particularly among couples. However, the majority now agrees that more storage space is necessary. Soap dishes and built-in shower caddies are additional simple methods to increase your bathroom's storage capacity. There are trustworthy businesses where you can acquire such products, such as housebuilders in Melbourne, Sydney, and other major states in the country, whether you are looking for a space-saving shower, walk-in tub, or bath replacement.
Forget The Vanity
The bathroom vanity is another feature where you may make a significant impression. Large mirrors, double sinks, and plenty of storage are all popular features in some alternatives, and they're all on-trend. To add extra visual appeal to your bathroom space, use anything created from a fine-grade material such as marble or granite. Another advantage of updating the vanity is that it is simple to replace if you want to change the style of your bathroom. Giving it a fresh coat of paint, for example, is a quick and easy way to do so. To refresh the bathroom's general appearance, you may also get a new topper from a home improvement store or replace the drawer knobs.
TAKEAWAY: For your everyday cleaning, preparation, and hygiene rituals, you spend a significant amount of time in the bathroom. As a result, upgrading it to make it appear nicer and larger is only justified. And, no matter how little or large your bathroom makeover is, it's critical to follow the above dos and don'ts to ensure a successful outcome.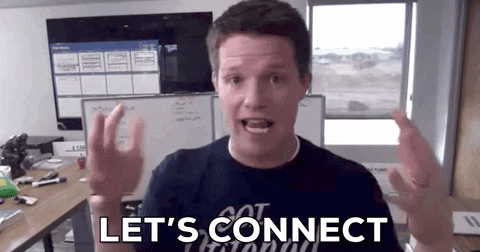 Be sure to follow us on your favorite social media to stay up to date with our projects and promotions
Instagram: https://www.instagram.com/iuc.inc/
Facebook: https://www.facebook.com/imagineuniqueconstruction
Youtube:
https://www.youtube.com/channel/UCEJInuIZ4NmHgxjby5BhURw
Pinterest: